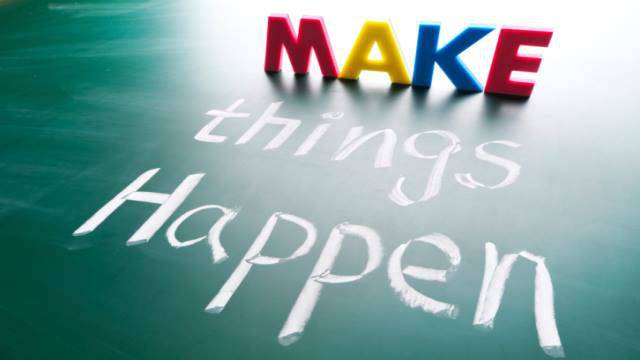 "Setting goals is the first step in turning the invisibile into the visible." Anthony Robbins
At this time of year everyone seems to be setting new goals for themselves and people seem inspired to do things differently. Maybe this is your year for being healthier, to focus on your course work, or even to spend more time with friends. Whatever it is, the following ideas might help you to meet your expectations for the coming year.
1. Take time to reflect. Before you decide what new goals you want to set, take some time to celebrate your accomplishments from the past year. Consider what you've learned over the past year and reflect on the ways you've utilized your strengths to accomplish everything you've done.
2. Get Philosophical. Ask yourself the big questions. "How do I really want to live?" "What do I want for myself". These might seem like massive questions at first so one way to focus is to make a list of statements each starting with "I want to…..". Don't censor yourself, just let it flow. Take a couple minutes to pick one or two of those points and consider how you can start turning them into a reality.
3. Get Specific. Take some time to think about how to turn your bigger hopes into a reality. If you hope to become more thoughtful, ask yourself what would be happening to show you were working towards this goal. Maybe you would remind yourself of other's birthdays, or take the time to hang out with a friend who was going through a tough time. The important thing is to make your goals tangible. Set yourself a time lines for meeting the "mini-goals" that make up the big goal you're working towards.
4. Stay motivated and focused. Some tips for staying motivated include:
Share your hopes with other people
Visualize what it is you're working towards. Draw a picture of it, or make it really detailed in your mind. What will you be doing or feeling when you meet the goal? What will you hear? see? etc.
Be creative. Many roads lead to the same destination. If you can't get to where you want to be one way, try another.
Remember and celebrate past successes! List your positives and think of the times you were active in making your dreams come true.
Surround yourself with positive people. If the people around you are motivated, you're likely to pick up on that positive energy.
Control your fear! One of the biggest reasons people lose motivation is because they are afraid of change. Almost all change is accompanied by some discomfort, so when you find yourself anxious about something, remind yourself that you are capable and remind yourself of the benefits of the change.
No matter what you hope to work on this year, remember to have fun and enjoy the journey.