RNA Innovation is a unique partnership between the University of Lethbridge, Université de Sherbrooke, and industry collaborators, providing trainees with an exceptional learning experience.
This NSERC Collaborative Research and Training Experience (CREATE) funded program aims to produce highly qualified personnel with skills in advanced RNA research, scientific leadership, and industry experience.
RNA Innovation is an intensive program allows trainees to work with industry, while pursuing their graduate studies or post-doctoral work. Graduates of the RNA Innovation program will be uniquely trained, "job-ready" with knowledge of applied and basic research, and possess a diverse set of leadership skills.
RNA Innovation is the ideal program for students and post-doctoral fellows that desire real-world, hands-on experience during their research program. In addition to academic and research skills, trainees will develop skills in management, leadership, communication, teaching, integrity and ethics through complementary workshops and courses.
Our trainees gain industry experience through two key components, (1) an entrepreneurial research and development challenge (the deepYellow Challenge), and (2) an extensive internship program (the Twinning Program). In the deepYellow Challenge, trainees will collaborate as a team to solve a complex scientific problem proposed by the program's industry partners. Through the Twinning Program, all trainees will be matched with a specific industry internship, providing students with mentorship and a personalized networking experience.
Participation in the deepYellow Challenge will encourage development of project management and entrepreneurial skills. While contacts developed during Twinning Program  internships time will be extremely beneficial to the trainees for their future transition into the workforce.
All trainees are required to participate in a Scientific Leadership course. Modules covered include professional communication, integrity & ethics, and leadership with respect to gender and minority representation.
Additional workshops will be offered to provide additional skills to supplement our trainee's learning experience.
Funding provided by RNA Innovation offers competitive stipends for trainees. Undergraduate students receive up to $4,000 for summer placements, MSc students receive up to $10,000 per year for two years, PhD students receive up to $10,000 per year for three years, post-doctoral fellows receive $30,000 per year for two years. RNA Innovation funding can be combined with additional funding resources.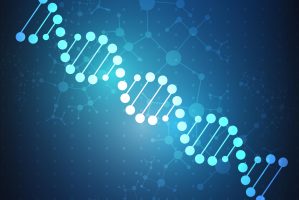 While our program is tailored to meet the needs of each individual trainee, below is a typical timeline for an MSc trainee. 
The student will complete their typical thesis work over two years, while spending 120 hours per semester on the deepYellow Challenge. Typically, in the fall semester of their first or second year the student will take the Scientific Leadership course. For 20 % of their time the student will work as an intern in the biotechnology sector. This can be done as a single internship, or broken up into two or more shorter internships. Throughout the program the student will be able to attend several networking fairs, conferences, and workshops to add value to their training. 

We acknowledge the support of the Natural Sciences and Engineering Research Council of Canada (NSERC).