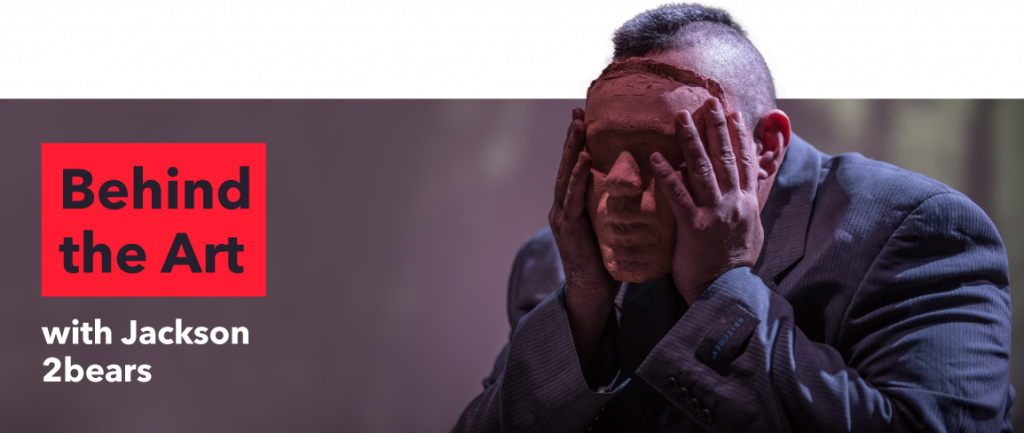 Do you love art? Are you curious what happens behind the scenes in an artist's studio?!
Jackson 2bears, Canada Research Chair in Indigenous Arts and research and Associate Professor in Arts Studio, will take you Behind the Art to reveal his multifaceted creative practice. Discover how Jackson explores the aesthetics of contemporary Indigenous identity and in what ways his work considers his own identity through an engaging conversation with our host.
Jackson has exhibited his work across Canada in public galleries, museums, and artist-run centres, as well as internationally in festivals and group exhibitions. He has much to share with you, so please join us and our host, Dr. Arlan Schultz, composer, professor, and ASTeRIX steering committee member, for this online event through Zoom on Thursday, February 3 from 7:00 p.m. to 8:30 p.m.
Event link: https://uleth.zoom.us/j/91838741017